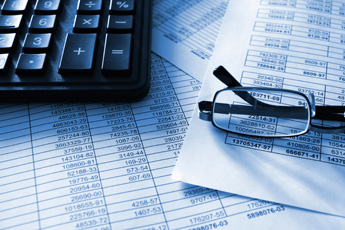 QuickBooks, a software developed by Intuit, has been the premier application recommended by Quickbooks bookkeepers and accountants for tracking and managing the financial affairs of small and medium sized businesses for many years. As a desktop software, QuickBooks data has traditionally been stored on a personal computer or maintained on an expensive server infrastructure.
Through the use of the rapidly growing concept of cloud computing, cloud QuickBooks can now be utilized in a virtual server environment thus allowing multiple users to access the same data file from any Internet connection. Now small businesses can obtain the same technology efficiencies as larger companies without incurring the excessive infrastructure costs.
What is cloud computing?
Historically, companies have invested significant dollars in computer hardware and IT staff to implement solutions that allowed business applications to run efficiently. It's clear why only larger companies could afford the efficiencies and productivity realized by working in elaborate server environments.
With QuickBooks in the cloud, these headaches and significant costs are eliminated and handled by an expert data center vendor that has the experience, security certifications, and disaster recovery plans that small businesses need to work efficiently and thrive in today's market.
Bringing businesses and bookkeepers together!
Cloud Virtual Bookkeeping brings business owners and managers closer together with their bookkeepers by offering the full desktop version of QuickBooks loaded on our virtual QuickBooks server.
From any Internet connection, each licensed user can login to their company's QuickBooks file and work real-time simultaneously with their bookkeeper, and/or co-workers. You no longer need to worry about keeping data in synch, or transferring copies of files back and forth.
As a client of Cloud Virtual Bookkeeping, you'll soon realize the power of being able to work from multiple locations in the same QuickBooks file at the same time.
Are you prepared for a disaster?
Is your QuickBooks data protected? Do you make nightly backup copies of your data? Do you store your backup copies in the same building as your computer? If disaster were to strike, you could lose all of your critical business data.
With Cloud Virtual Bookkeeping, all of your information is stored in a secured, SAS70 Type II accredited enterprise data center. Through our affiliation with Cloud9 Real Time and AIS, your data is in the hands of experts that understand the importance of efficiency and security. The data center maintains redundant copies of your information in various locations with a large uninterrupted power supply to ensure continuity in the event of a disaster. Read more about the data center at www.americanis.net.
It's simple, it's safe and secure, and most of all, it's affordable! Contact us today for details on how to get your QuickBooks operating in the cloud immediately.