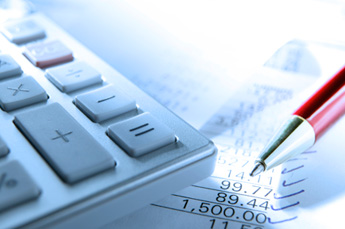 The experts at Cloud Virtual Bookkeeping take care of daily accounting needs so business owners and managers can spend their time focused on growing their businesses. By leveraging technology and the Internet, it is now more efficient than ever before to provide affordable and accurate professional bookkeeping and accounting services through the use of our virtual server.
You and your employees can work interactively with our staff directly within your QuickBooks file, or if you prefer, our team of experts can simply handle it all for you. Combining the use of QuickBooks in the cloud with ongoing communication via email, phone or fax results in a fast and efficient low-cost bookkeeping and cloud accounting solution. Our affordable monthly service plans can be tailored to meet your needs.
Our staff of Certified Bookkeepers and QuickBooks ProAdvisors has the experience and expertise required to handle all of the functions necessary to track and manage your business accurately and timely, including:
• Full-charge bookkeeping
• Bank reconciliations
• Cash management
• Payroll processing
• Quarterly and annual payroll tax filings
• Sales tax filings
• Accounts receivable
• Accounts payable
• Budgeting / forecasting
• Financial statement preparation
• Inventory tracking
• Asset tracking
• Assistance with audits QuickBooks setup and training
By utilizing our virtual bookkeeping solution, business owners can manage their financial affairs at a fraction of the cost required to hire in-house staff to handle these functions. We work diligently to ensure your company is prepared to meet annual tax deadlines. Cloud Virtual Bookkeeping can coordinate directly with your CPA or tax preparer to ensure proper reporting of information for tax purposes.
Contact us now to learn how our affordable virtual bookkeeping solution can take the hassle out of running your business.