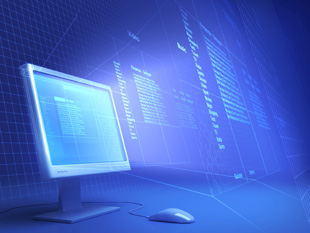 Do you possess the skills required to be a virtual bookkeeper? Have you thought about operating your own bookkeeping practice but were just too overwhelmed with how to get started? Well, now it is easier than you could ever imagine. If you can provide the expertise to deliver quality bookkeeping services to clients, then Cloud Virtual Bookkeeping will provide all of the tools, technology, and training necessary to be running your own practice in just a few days.
According to government statistics, the bookkeeping profession is expected to continue growing rapidly over the next decade. The bookkeepers that leverage technology and integrate the use of emerging trends such as cloud computing into their practices will clearly have a competitive advantage.
As a Cloud Virtual Bookkeeper, you'll receive:
• Anytime, anywhere access to our cloud virtual server for you and your clients
• Unlimited data storage on our server
• Access to the latest full desktop version of QuickBooks in Multi-User mode
• Integrated Microsoft Word and Excel access
• Training and consulting from an experienced bookkeeping practice owner
• All of the contracts, forms and documents needed to run your own practice
• Marketing forms and process support
• Workflow management and document storage
• Letter drive on your computer that allows easy drag & drop capabilities
• Customized access for each of your client users
• Guidance on furthering your education and training.
Become a Cloud Virtual Bookkeeper today!